Principals
The principals of Charles River Search bring over 40 years of successful search and professional recruiting experience. Dedicated to client satisfaction and long-term relationship building, they provide hands-on attention to every search assignment they accept.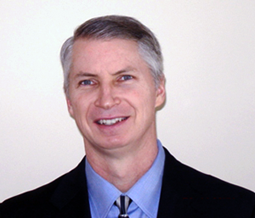 John Carroll
John has been involved in the recruiting and search business since 1986. He received his Bachelors degree from Niagara University in Niagara Falls, NY and received his MBA from Northeastern University in Boston. He has successfully assisted hundreds of professionals in identifying and securing their next position. John was President of a regional recruiting firm until 2005 when he founded Charles River Search. John has been involved with the hiring, training, managing and development of a number of successful Recruiters and Human Resource professionals. He has been a resource for national media, providing insights on hiring trends and the current employment outlook. John works closely with the financial service and non-profit sectors. He enjoys working with clients and candidates alike. Heís the proud father of 3 teenagers and enjoys spending time with his family, coaching and attending youth and high school sporting events and playing an occasional game of basketball, tennis and golf.
John can be reached at
jcarroll@CharlesRiverSearch.com
.
Steve Martocchio
Steve has more than 15 years of recruiting experience, both as an in-house and agency search consultant. Steve has worked with many leading firms in New England, developing strong relationships with both clients and candidates across a broad spectrum of positions and industries. In 2007, Steve joined Charles River Search, where he has successfully assisted hundreds of professionals in securing their current positions. Steve joined Charles River Search from a leading international financial services company where he had recruited since 2004. Prior to going in-house, Steve had gained a significant amount of his expertise recruiting for a top regional search firm. He also worked in the financial services industry for five years before launching his search career in 1996. Steve received his Bachelorís degree from Salem State College in 1990. He is the proud father of two children and an avid follower of New England sports teams.
Steve can be reached at
smartocchio@CharlesRiverSearch.com
.